It's so often the case with small businesses, a VPN is usually necessary to reach out to foreign clients, especially if you're from a third-world country, looking to work with companies from more developed countries.
Aside from some websites/platforms blocking you off based on location, you may need to use a VPN that is up-to-date to complete certain functions and transactions on the internet.
If you own a business and looking for a credible VPN service to help your work with foreign clients, go smoothly, you've come to the right place.
VPN Benefits for small businesses
As a web designer or digital marketing professional I like to have VPN access, this is especially useful when I need to do some market research around competitive research and marketing trends. It allows me to visit some websites with gated access around the world.
A VPN discreetly comes in handy for small business owners who need to handle their business operations without any form of censoring and limitation across the web.
Most importantly, VPNs also serve as a security tunnel for sending business information across the web, ransomware and other forms of cyber threats a growing major concerns for businesses.
Organizations are increasingly investing in strengthening and securing their data architecture against breaches.
Many organizations, especially ones on limited budgets are taking the precautionary route by using virtual private networks (VPNs) for their online security, helping to secure valuable company data and assets.
The above explains the growing demand for VPNs in the digital world, and finding the best choice amongst the numerous VPN service providers can be somewhat a daunting task.
Hopefully, with this Clarity guide, you will be able to find the ideal VPN for your small business in Nigeria.
Best VPNs for Small Businesses in Nigeria
In the next couple of lines below we will be looking in minute detail at some of the best VPNs for Small businesses in Nigeria.
Our review is based on the experience of existing business owners and what they recommend – you'll want to take some insights from people who have used the services and what their experiences were.
NordVPN (Subsidiary of NordLayer)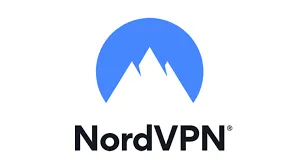 NordVPN has always stood out as a VPN powerhouse for both individual users and businesses. With over 5200 servers in 59+ countries, the Panama-based VPN service offers robust privacy security through AES 256-bit encryption, supporting major protocols like OpenVPN, IKEv2, IPsec, and NordLynx, a WireGuard variant.
Business owners looking for thriving internet freedom will benefit immensely from NordLayer (formerly NordVPN Teams) with plans starting at $7 per user per month for the Basic package and $9 for the Advanced.
NordLayer provides features like dedicated IP support, remote access to corporate resources, and single sign-on support.
More so, the platform uses Meshnet technology which offers a secure private network for up to 60 devices, ideal for hybrid work environments.
Even more, you can use it as your password manager solution helping to manage all your passwords across sites from one single interface, there's also the NordPass, with a zero-knowledge policy, which ensures robust security for company accounts.
Pricing options include a $3.99/month Standard plan and a top-tier plan featuring 1 TB cloud storage, advanced file encryption, and a data breach scanner.
All plans include a 30-day money-back guarantee, making NordVPN an all-encompassing solution for privacy-conscious businesses.
NordVPN does keep logs of the activities of its users and it operates off a territory where there are no regulatory requirements in place to do so.
ExpressVPN
ExpressVPN is a trusted name and the go-to choice for small businesses seeking top-notch security, a very popular name in the VPN provider's circle.
It has a built-in speed test that essentially helps you choose the fastest server around you for the best performance and experience.
It covers over 3,000 servers in 94 countries, ensuring reliable protection even during global business trips.
The service implements TrustedServer technology, a model that operates exclusively on RAM, shielding your data from any prying eyes, even ExpressVPN staff
Although the service isn't directly designed for large enterprises, you can scale up by adding more subscriptions as your team grows.
Priced at $6.67 per month for the annual plan, it offers three extra months, one year of free unlimited cloud backup for newcomers, and a 30-day money-back guarantee, providing a comprehensive business VPN solution and cross-platform apps that are designed for ease of use.
CyberGhost VPN
CyberGhost, a Romanian VPN known for safeguarding user privacy online, is an ideal choice for small and global businesses.
They've got an extensive network of 9,500+ servers across 90+ countries, allowing it to combat ISP throttling, ensuring blazing-fast speeds for office Wi-Fi.
Of course, it does a great job of concealing employees' online activities, fortifying public Wi-Fi protection, and employing military-grade 256-bit AES encryption.
While accommodating up to seven simultaneous device connections, the service mitigates human error with an automatic kill switch and advanced features.
As regards pricing, their package starts at just $2.11/month, with options for dedicated IP addresses and a security suite. They also offer a risk-free 45-day trial, perfect for businesses.
Twingate VPN
Twingate redefines network security, bridging the gap between a VPN and a zero-trust network. It safeguards sensitive business data, ensuring access only for those who need it.
This cloud-based solution deploys seamlessly without network infrastructure overhauls, making it perfect for remote teams.
Employing single sign-on, the service grants access to authorized resources, including cloud apps and remote networks.
Its ingenious split tunneling manages traffic efficiently, prioritizing direct connections for bandwidth-intensive tasks like video conferences.
Scalable and cost-effective, with customizable options for large enterprises, Twingate offers a simplified yet robust solution for businesses.
StrongVPN
StrongVPN is a subsidiary of an internet solutions company called NetProtect, a collective of multiple VPN service providers under one wing.
If you've ever been looking for a simplistic VPN service but can't find one, this is surely the place to start.
If you'd like to set it up for your small business, it's often advised to go with their Encrypt. me package, although other packages still do a good job.
On their standard package, you get allowed up to 12 devices per subscription, across multiple platforms including Linux, Routers, Chrome OS, and macOS.
Pricing starts at $10.99 per month, but you get to save a lot if you subscribe for a year at $3.66 per month.
IPVanish
IPVanish is a versatile US-based VPN service that caters to consumers and small businesses.
It distinguishes itself with unlimited device connections, making it a cost-effective choice for safeguarding numerous users on various devices.
Operating under the 14-eyes jurisdiction, IPVanish's strong no-logging policy assures user privacy
Security features include AES 256-bit encryption, OpenVPN, IKEv2, and a SOCKS5 proxy.
The Kill Switch and Scramble OpenVPN enhance security. Supported devices range from Windows to routers. With servers in 75+ countries, even employees traveling to censored regions can connect.
Unlimited simultaneous connections on one subscription and reliable customer support further elevate its appeal.
While it lacks dedicated IPs and browser plugins, it makes up by providing robust protection at an affordable price, making it an attractive option for small businesses.
Surfshark
Surfshark is a versatile VPN service that transcends business limitations with its unlimited device connections.
Based in the privacy-friendly British Virgin Islands, Surfshark upholds a strict no-logs policy and employs AES 256-bit encryption, OpenVPN, IKEv2, and Shadowsocks protocols, to ensure robust data privacy.
This affordable solution is perfect for small businesses seeking budget-friendly protection without per-user costs.
Compatible with major operating systems, it safeguards Windows, iOS, Android, macOS, routers, browser extensions, and gaming consoles.
This VPN service has over 3200 servers in 65 countries unlocking your access to global content, even in China.
They also have additional features like Multi-hop servers, CleanWeb, and DNS protection enhance protection.
Although the mobile apps lack some advanced features, Surfshark's 7-day free trial (for Android and iOS) and 30-day money-back guarantee ensure a risk-free experience.
Perimeter 81
Perimeter 81 stands out as a premier VPN solution tailored for businesses of all sizes. It empowers companies to establish private VPN servers that enable secure remote access from anywhere. This user-friendly service simplifies network management via an intuitive dashboard, eliminating the need for extensive IT expertise.
Security is a top priority, with state-of-the-art protocols like OpenVPN, WireGuard, and IKEv2, coupled with a robust zero-trust network and auto Wi-Fi security. Data encryption is formidable at 256-bit AES, with a choice of deploying private or public servers from a pool of 700 in 36 global locations. Businesses benefit from comprehensive traffic monitoring and inspection.
While Perimeter 81's flexibility shines, it's important to note a minimum requirement of 5 team members. Pricing varies based on user count, and extensive data logging for improvement is a drawback. Nevertheless, its strong encryption, network segmentation, and scalable deployments make it an enticing business choice.
ProtonVPN
ProtonVPN had to get in the list of 10 best VPNs for small businesses because of its simplicity. Although it's more or less a mid-range VPN service, it's got the right security features to enable you to connect securely with foreigners.
With the NetShield ad-blocker feature (also available on the free version), you're able to avoid third-party trackers and browse in incognito mode, even if you don't directly set it on your browser. They've got quite fair prices starting at $11.49 per month, and as low as $5.99 for 12 months, allowing you to save up to 48%.
Windscribe
Windscribe, although coming in the last spot, continues to remain one of the most widely used VPN services out there. Encrypting technology like the AES cipher with SHA512 authentication and a 4096-bit RSA key with forward secrecy, a kill switch, DNS, and WebRTC leak protection, it's hard not to have it included as one of the most secure VPN services out there.
If you're looking to connect multiple devices for your business/team, their "ScribeForce"  is the go-to plan; ideal for your budget. In addition, having an affordable package that starts as low as $2 per month, and a 30-day money-back guarantee policy, it's a no-brainer why it's among one of the top choices for small businesses.