All over the internet, we see articles where companies pitch themselves to be the best web hosting platform. However, often is the case that it's just a marketing gimmick, and these companies are in fact, just above average at best. More so, with no real proof or statistical data coming with these articles, it's hard to even take them seriously.
While that's the case, we do know for sure that some of these web hosting companies offer top-notch services that are ideal to host whichever website you desire. The only problem is actually differentiating these hosting platforms from others offering services that are below par – bringing us to the purpose of this article.
To arrive at the 10 best web hosting platforms for 2023, we tested their efficiency for 6months and measured the average score. Of course, we understand that judging a web hosting company from your first day or month of use doesn't quite permit a reasonable timeline to get a fair score, we've opted to study these companies for 6 months and pick out 10 of the best.
10 Best Web Hosting Platforms for Small Businesses in 2023
For the sake of this article, we conducted research involving 30 widely used web hosting platforms and studied their ratings as per page speed, uptime, and server response time – the three basic attributes of an excellent web host.
After reading, you may have to change your idea on the best web hosting companies around, and the ones you chose to either migrate to or start a new partnership with. Lastly, the listings aren't in any numerical order as any of these companies listed here will be great to work with.
Hostinger is a shared and cloud hosting platform that has been around for quite a while and has lived up to its hype and ads. Some people even say they're alone at the top when it comes to web hosting and others, claim they actually do way better than advertised, but we'll leave that for you to decide if you eventually choose to work with the hosting company.
Their accessibility and usability ratings are flawless as they support 40 languages and use a simplistic user interface that doesn't give users a lot of problems during navigation. Of course, their customer service is up there with the best, even though in truth, any average hosting company can have attentive customer service these days.
Page speed – 938ms
Server uptime – 99.82%
Server response time – 493ms
Pros
Great speeds service
Easy WordPress setup
Extensive Multi-language support
Cons
There's room for improvement in uptime
Some users complain about glitches in the backend
---
Siteground is a well-known hosting platform that became popular because of its amazing shared-hosting services. However, they did recently cause some raised eyebrows among their existing clients as they temporarily raised their fees. While everything may be back to normal, it may just hint at the next adjustment of fees being a permanent decision.
Page speed – 1.65 seconds
Server uptime – 99.62%
Server response time – 1166ms
Pros
Helpful caching plug-in
Reduced pricing plans
Easy WordPress installer
Cons
High renewal fees compared with other available options
---
Knownhost
Knownhost is arguably the most underrated web hosting platform on the list. Perhaps this is because they're a company that focuses on the actual service than ads and publicity. At any rate, qualifying from a list of thirty widely used hosting platforms definitely suggests that they're doing something nice. The only blemish is that their user interface gives the feel of a hosting company established in the 90s.
Page speed – 1.16 seconds
Server uptime – 99.97%
Server response time – 763ms
Pros
Cheap plans
Great speeds and uptime
Cons
Outdated interface
WordPress installation is quite difficult compared to other alternatives
---
A2hosing has been one of the top web hosting companies that have had immense improvement in recent times. This hosting company is without argument one of the best choices for beginner website owners who want to test out WordPress with entry-level services.
Page speed – 1.17 seconds
Server uptime – 99.97%
Server response time – 676ms
Pros
Decent prices
Good speeds
Cons
Backend can be complicated for new users
There's room for improvement regarding the billing interface
---
Chemicloud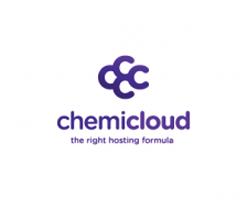 Chemicloud is one of those hosting companies that's still relatively new in the web hosting industry. They only got added to the list based on recent hype, but surprisingly they did pretty well. Without a doubt, they're a great hosting platform for any wannabe website owner. On average, we'll rate their services as above the current industry average. They only need more existing user reviews to push up their rep to where it needs to be.
Page speed – 2.47 seconds
Server uptime – 99.99%
Server response time – 676ms
Pros
Cheap plans
Excellent uptime
Nice user interface
Cons
Limited disc space
There's room for improvement in the page speeds
---
If there's any hosting company we can say grew with time, it has to be Namehero. They started out small only offering reseller hosts to clients but has since upgraded to primarily focus on offering cloud hosting services for customers. They're among the very few companies that match their actual services with the ads and pitches they put out to clients.
Page speed – 770ms
Server uptime – 99.85%
Server response time – 530ms
Pros
Excellent page speeds
Excellent uptime
Great customer service
Cons
None that's notable for now
---
Liquidweb (also known as Nexus) is a web hosting platform with a plan for every type of user. Unlike many web hosting companies that primarily target a specific kind of user, Liquidweb tries the meet the needs of everyone, offering packages that suit any website owner regardless of their budget. While that's the case they're also among the few web hosting companies that have phone support included in their channels for customer service.
Page speed – 1.31 seconds
Server uptime – 99.99%
Server response time – 1059ms
Pros
Fast web hosting
Good customer portal
Amazing customer service
Cons
Plans are less streamlined
Challenging interface
Registration processes can be quite difficult compared with other alternatives
---
Godaddy is arguably the largest and most popular web hosting platform in the world. Although they've been showing some minor signs of improvement lately, they're not up there with the relatively smaller companies that are offering services of better quality. They may be the widely patronized web hosting platform out there, but that flex doesn't erase some of their flaws.
Page speed – 2.39 seconds
Server uptime – 99.69%
Server response time – 2300ms
Pros
Cons
Plans aren't streamlined
Cumbersome interface
Difficult registration process compared with other alternatives
---
Namecheap is a really credible web hosting company that offers a bit of everything to its clients. From shared hosting to VPS, and dedicated hosting options, there's always a plan for you no matter the king of website you want to build.  While that's the case, they seem to be one of the best hosting platforms for bloggers, although we're not sure if it's because of their good server uptime or average page speed.
Page speed – 2.75 seconds
Server uptime – 99.89%
Server response time – 319ms
Pros
Cheaper plans especially on shared hosting
A plethora of ad-ons and features
Cons
Mediocre security features
Not enough advanced tools
---
Interserver is one of the very few hosting companies that actually keep up with offering what's declared on the robust packages. Although their long list of features is often criticized by most experts as being too much for any new website owner, these features are indeed necessary for them to deliver top-notch service.
Page speed – 1.89 seconds
Server uptime – 99.99%
Server response time – 671ms
Pros
An extended list of features
Excellent support desk
Easy-to-use Hosting management interface
Excellent customer support
Free Migration
Host multi-site
Cons
Direct admin panel for the basic plan, Cpanel hosting is costlier
What Makes a Hosting Company a great option?
As said earlier in this article, page speed, uptime, and server response time are the three main elements that make a hosting company stand out from others. Obviously, most web hosts use a simple click-through process for navigating and installing WordPress, so the level of technicality doesn't really come to play.
While that's the case, the average web hosting company has a pretty responsive customer support division so, in truth, we should be focusing on actual performance, and anything else might as well be a distraction.
Page speed – The time it takes for a website to load; the lower the number the better the host's server
Server uptime – The total time that your host's server was online and running properly. It easily measures the reliability of the web hosting; the higher the uptime, the more reliable the web host is.
Server response time – The time it takes for a website to receive a response from the server. The lower the number, the faster the server.
Quality Customer Support service: Hosting companies that offer quality customer support are the ones that stay in business for a long time. They make sure that their customers are happy and satisfied with their services.
Conclusion
Before reading this article, there are probably a number of clouds and shared hosts like Hostgator, Bluehost, Network Solutions, and Ionos. Clearly, they're not on our 10 best lists because they didn't really perform to a level to make them earn a spot.
While that's the case, we'll hold some of the details we saw in their flaws and not mot publicly bash any company. At any rate, if you're looking to choose from 10 excellent web hosting companies, any in the list above would do.