Ai is changing human's approach to getting things done, it keeps opening up innovative and unbelievably useful and transformative approaches to better leverage artificial intelligence (AI) in our day to day activities.
ChatGPT is a remarkable general purpose AI chatbot and web application that uses natural language processing to offer responses to a wide array of subject using a large language model called Generative Pre-trained Transformer. The tool has since taken the planet by storm since inception, and there's been a huge rave around the
how the tool is revolutionizing the way we interact with machines.
ChatGPT's AI language model that has the potential to capture the imagination of developers, entrepreneurs, and curious minds alike.
It can be harnessed in different forms and manners using what we called prompts, today, there are thousands of prompts if not millions put together across several topics and industry to help generate specific responses or offer issue-based solutions or insights on a subject matter.
GPT-4 is the most recent model of the AI tool and it's only accessible to paid subscribers on ChatGPT plus paid plan, However, there are a couple of websites that have integrated GPT-4 into their web apps and you can access same GPT-4 through those other websites for free.
List of Websites to access ChatGPT-4 for free
Listed below are few of some of the websites where you can make use of the most recent ChatGPT-4 for free:
Poe
Poe is a web app that allows you to interact with top AI systems in a fast and easy manner. It's a haven for hundreds of ai applications.
You can easily interact with these user created bots such as ChatGPT 3 & 4, Sage, Anthropic from the dash area of the website and also via the mobile app on Android & iOS.
These many ai platforms are pretrained on large datasets using machine learning. These chatbots are multipurpose in design meaning that you can perform tasks such as wriitingz translating, coding and more.
The platform is designed to be entertaining, educating and making your day productive. As a user you can create your own bots using third-party ai platforms.
The Ai dungeon
Ai dungeon is free-to-play multiplayer/single player text adventure game designed for people who love to play around with words.
It runs on ChatGPT to generate it's content, users can create and share their custom adventure with AI open-world setting.
The web platform has been around since May 2019 when the first version of it was released on Google collboratory.
About 6 months later, precisely in December, it released a second version for Android and iOS users and by 2020 a and upgraded version of the app was also unveiled.
If you're someone looking for infinite possibilities in fantasy simulation then AI dungeon might just be it.
The platform is free to use and if you like to save your progress then you can create an account.
BibleGPT
This might be one of the most amazing thing you'd read today if you're a Christian who wants to get better at studying scriptures.
BibleGPT is an interesting variant of Openai's ChatGPT, it runs on the GPT 3.5 model. It's designed to be your Bible study assistant.
You can literally ask it any real life issues it then generate responses that backed up by biblical tone, verses, and themes. It is especially useful when you need to better explain, clarify or give a more insightful submission on matters or conversations relating to Christianity.
It is ubiquitously trained on Bible passages which explains how it capably offer unique and fresh take on every question of matter thrown at it. Below is an example of a simple but logical question i tried to ask you can see how cleverly it attempted the question.
ChefGPT
ChefGPT is an ai-powered food recipe generator that seeks to help it's users over food wastages and bid goodbye to boring meals. You can call this your new found personal ai check, interesting right?
ChefGPT has over 55,000 recipe saved, all you had to do is tell the AI what food items or ingredients you have in your pantry, it will then come up with recipes and a detailed step by step guide to prepare the meal, this way you can save up money and put a lasting end to food wastage.
There quite a lot of more interesting features such as the MasterChef that helps you find specific recipes or make new ones that fits your personal lifestyle, macroschef helps you generate personalized recipes that sits well with your dietary restrictions and macronutrients goals within trading that off for a good, tasty and delicious meal.
Emerson Ai
Emerson ai is a conversational ai tool by Quick chat.ai, the tool is on a mission to helping you learn new things, it runs on the GPT-3 language model.
It speaks multiple languages and you can interact with it via voice or audiocon the mobile app, if you'd like it analyze, comment or caption images for you, you.
Can use the telegram channel instead. However, to unlock the voice feature, you'd need to subscribe to the unlimited plan.
Emerson ai works well for learning foreign languages, park take in funny chat conversations, find answers to questions and more.
RoamAround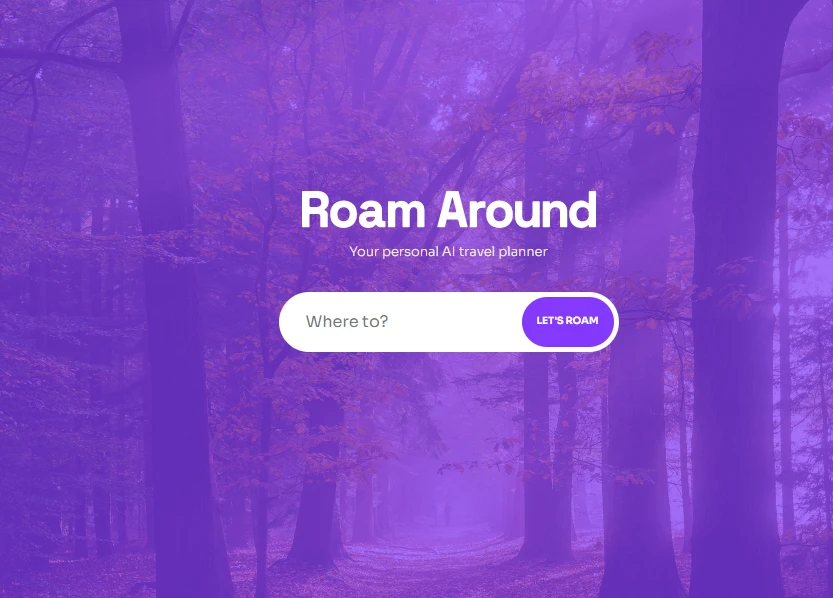 This ai tool is one of the best discovery making this particular article. With roamaround.io you have a sophisticated travel planner and companion at your fingertips, now you big good bye to days of having to spend countless hours planning your trips.
With over 13,000+ users, there's a rave about this nifty ai tool and it's helping its users 'Roam Around' the world and explore it's beauty the best possible way.
The tool is available as a web app can also be downloaded handy on your mobile devices, both iOS and Android.
It has a modern and clean interface, and allows you to limitlessly customize your trip based only on the constraints you set.
This is smart tool to plan your itineraries using ChatGPT-powered AI travel assistant.
Hugging Faces transformers
Hugging Face's Transformers is an Open-source NLP library by Hugging Face; a company that train and deploy AI transformer models. This ChatGPT 4 (GPT-4) NLP models is powerfully designed to help with innovative experiments, and build new applications. it is made available under under Apache for seamless usage License and can be accessed on GitHub.
Ora.sh
Ora.sh is another ai tool that allows you to create your own AI chatbot in a jiffy and it takes just one click to do this,, you have at your reach a powerful tool that you can use to build your own custom chatbot and also engage with over 350,000 created by other agencies and individuals.
You need not know how to code as everything is done for you by Ora.sh.
The platform also prides itself to have a massively expanding community of 250,000+ users, made up of both humans and AI, and browse through thousands of AI characters. You can use the tool to effortlessly build your own chatbots and seamlessly explore a vast library of AI personas.
Experience the convenience that comes from generating your own visuals and interacting with a diverse range of chatbot models.
Bing Ai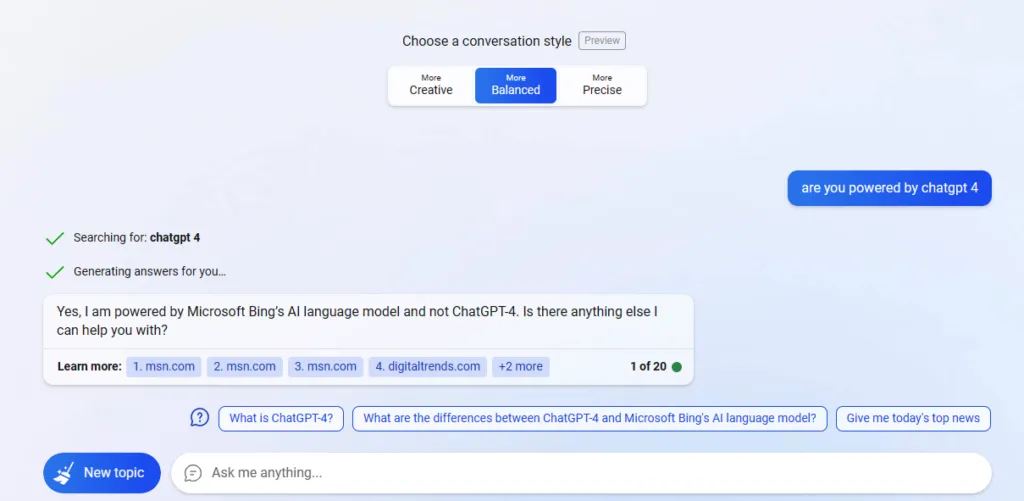 Microsoft Bing recently integrates GPT-4 into it's search engine, an AI model she called "Prometheus" The search-complementing AI is designed to offer supplementary functionalities that are absent in ChatGPT 4.including things like image recognition, and personalized recommendations. Users have expressed that Bing AI helps to enhance their search experiences working on the search engine and they get more intelligent solutions tailored for a better experience on search.
Other websites to use ChatGPT:
Free ChatGPT Alternative:
Conclusion
In the wake of this, it's glaring that AI has immense possibilities to drive the much needed changes across sectors in arears of content creation, business and professional automation, re-engineering customer experience, optimizing operations and helping to make insightful data-driven decisions.
It will only get better in the feature and in the future!