The future of education is digital. And with the rise of new technologies, learning management systems (LMS) are also evolving to better suit the needs of today's learners. In this article, we take a look at some of the best LMSs in the market today and explore their features so you can find one that suits your needs.
What is Learning Management System – LMS?
Learning management systems (LMS) are IT solutions for managing, delivering, and tracking learning. They can be used to deliver training content or enable online education courses. An LMS is a combined software solution that provides:
Learning Management – which includes the ability to create personalized coursework and manage learner enrollment;
Course Management – which includes the ability to create course content, track learner progress, and generate reports;
LMS as a Service (LaaS) – which provides hosted access to an LMS without having to buy or install it on your own infrastructure.
A Learning Management System is typically made up of these features:
Course Catalog – a repository of all courses created in the LMS
Course Content – which includes course materials like text, video, and pdf files used to teach attendees
Student Management – creation and management of learners' profiles that include their personal information, enrollment status, and progress on courses.
Online Assessment – tools for creating quizzes, tests or other application forms to measure learner progress or achievement
Course Materials – a repository of all course materials uploaded to the LMS
Management Dashboard – for monitoring the overall performance of an organization's learning and training systems.
BEST Learning Management (LMS) Systems of the Year
In this article, we will explore 17 Learning Management Systems that are anticipated by industry experts as being among the most popular options in 2022.
1. Blackboard
First on our list of Learning Management Systems is Blackboard. This system offers a wide variety of features including the ability to post announcements, events, and other news as well as online assessment tools.
2. TalentLMS
TalentLMS has been rated the number one LMS in the world by Gartner. This system is designed to help organizations improve their talent development through learning and performance coaching.
Examples of other features include: Customizable courses, custom dashboards for learners, managers and instructors; an online library with over 100K eBooks; and fully integrated job board functionality that will help HR recruiters find the right talent for their company.
3. Absorb LMS
Absorb LMS is a cloud-based LMS that allows instructors to create, deliver and maintain online courses. This system offers features such as automated grading, a content library with over 40K assets; assessment tools for quizzes or tests from multiple-choice questions to essay writing tasks; collaborative assignments with the capability of editing in real-time;
the ability to add social and gamification features; and it integrates with Google Drive, Dropbox, and Box.
4. Canvas
Canvas is a cloud-based learning management system with features such as a grade book that is fully customizable, the ability to create assignments and assessments; video playlists, and on-demand streaming videos in 18 languages.
5. Google Classroom
Google Classroom platform integrates with Google Drive and the rest of Google's products including G Suite, Google Cloud, Workspace, and more. Instructors can create classes, distribute materials and collect assignments.
It's a very helpful tool for teachers, it allows them to create and organize their assignments and it has many learning-friendly features.
6. SKyPrep
Next up is Skyprep, It's no secret that SkyPrep is a powerhouse when it comes to online training.
With over 500 organizations trusting the platform, and with its intuitive UI being just one of many great features, you can see why we're so passionate about what we do here at SkyPrep!
But there are more reasons than that as to why our company has such an excellent reputation- for example: did you know that not only does the system have impressive design tools but also some industry-leading functionality?
One particularly popular feature on this end is automated learning which assists in retention by making sure your employees learn their lessons accurately every time they log back into the system.
7. DoneSafe
Donesafe is a cloud-based software that can be used to manage health, safety, and environmental compliance as well as quality.
It features more than 30 applications with intelligent forms for creating workflows.
Donesafe also automates these workflow processes in order to make it easier on the user's operations while streamlining them at the same time!
DoneSafe is designed to handle all of your compliance needs.
It has management tools, policy enforcement features, and excellent communication capabilities that will help you run a successful business while remaining compliant with the law.
As if this wasn't enough, it also offers content from over 30 leading training companies- so no matter what your training needs, you're sure to find something for your team here.
8. Schoology LMS
Schoology is the best way to ensure that your students will succeed in all of their classes. We offer a unified classroom solution for teachers, with personalized learning features and tools so they can provide better education outcomes for every student!
Schooly offers a variety of features and functions to help make your experience as an educator or administrator easier, more intuitive, and more effective.
It's highly customizable for the needs of any user that logs in-so you can feel confident knowing that it'll be easy for them to get started with Schoology!
Schoology is committed to providing schools with an affordable platform for innovative instruction through its products.
9) Coassemble
Coassemble is a learning management system with all the features teachers need to make lessons interesting and engaging.
It also provides easy-to-use administrative capabilities for schools, districts, or any organization that needs an LMS.
Coassemble is an all-in-one online training platform that makes it easy for institutions to deliver course content at the doorstep of their employees.
It's designed with simplicity and streamlined workflows in mind, which means users enjoy working on this software without getting lost or frustrated by clutter.
The interface of Coassemble has been designed to be intuitive and user-friendly so it's easy for both teachers and students to get started with the system.
10) Docebo
Docebo is a cloud-based learning management system that offers an easy and intuitive interface to all users.
It helps institutions create courses, manage students' progress, track learners' performance in assessments, take care of administrative tasks such as managing profiles or setting up permissions for teachers and managers.
The platform comes with course designer, chat, LMS Chat plugin, and a variety of other features.
With Docebo, you can create and manage learning experiences for your external audiences with the use of artificial intelligence.
The Learning Suite also allows you to measure their impact on customer behavior by collecting data from various sources such as surveys or click-through rates.
11) eFront
eFront is an innovative learning management system that supports the most complex and demanding of organizations, offering limitless functionality for learners.
With eFront you can build your own customizable enterprise-grade training platform that meets the needs of any company. Starting with a private cloud or on-premise hosting and advanced functionality down to the look, feel, structure, everything is up to you!
The platform is built with an open API that allows developers to create custom plugins and add new features.
eFront's integration capabilities make it possible to seamlessly combine data from various sources in order to get a more complete view of their customer needs, meaning you can tailor your content accordingly.
12) Bridge LMS
Bridge LMS is a cloud-based learning management system that ensures your employees are developing at the organizational level.
Bridge is a SaaS LMS that focuses on the needs of higher education institutions and corporations.
With Bridge, you can easily align employee growth with talent strategy so everyone's skills match their company goals and accelerate course creation to engage learners in meaningful content.
Features include adaptive learning, rich content management system, intelligent analytics, real-time integration with CRM systems and more.
It's easy to see why Bridge has become popular among educators because it offers an all-inclusive solution for managing both the content and the institution.
13) CoreAchieve
CoreAchive is an easy LMS solution that helps organizations create courses, assess learning, and maintain a community of engaged learners.
With its flexible interface, you can customize it to your processes resulting in the best experience for participants.
CoreAchive also doubles as a content distribution platform where users interested in creating revenue streams are able to distribute their materials while still engaging with all other participants on our system
Some of the features provided by CoreAchieve are adaptive learning, a content library with assessment tools, integration with other education systems such as Moodle or Blackboard in higher education institutions, augmented reality for data visualization on mobile devices, and a gamification interface that introduces competition among learners.
14) Priority Matrix
Appfluence created the first-ever visual and secure task prioritization application.
The PriorityMatrix is a learning management system that manages online courses in an intuitive and user-friendly interface. The platform aims to help educators create, publish, track and measure the success of their courses.
15) Skillcast
Skillcast is the go-to for compliance training. It provides off-the-shelf and bespoke courses through its powerful LMS tools and extensive course libraries. Skill cast also has gamification options to increase engagement by learners in order to enhance their knowledge retention skills!
16) TalentCards
TalentCards is the leading platform for online micro-learning platform. It's designed to make your company more effective with bite-sized training modules that fit into your everyday work schedule, and it enables you to deliver courses through mobile devices.
Moreover, TalentCards supports cognitive learning with multimedia support like video or audio files so learners can engage at their own pace without having to wait on a live instructor every step of the way!
The Learning Management System supports competency-based assessment, career exploration, and education planning. It helps educators to build custom curriculums for learners in the workplace or academically.
17) Tovuti
Tovuti is a versatile learning management solution that provides features such as social and interactive elements, robust automation for course authoring, and customization for your needs with eCommerce platforms.
It has built-in courses to help you progress through the course along with detailed tracking of what's going on so don't worry about any slip-ups!
In addition to its many functions like supporting virtual classrooms or learner portals, it also helps out by providing media modules and libraries which act as a nice cushion when needed during courses.
The Tovuti Learning Management Solution combines various types of tools into one system including Course Authoring Tools where students can learn from audio lectures without having to go anywhere but at home; this feature includes materials like quizzes within
Tovuti is an "all-inclusive" LMS system that can be deployed on the cloud or in your own data center.
Conclusion
I hope that this article has helped you to find the best Learning Management Systems for your needs. If not, please let me know what type of system would work best in your organization and we can help you get started!
---
LMS Web Design in Nigeria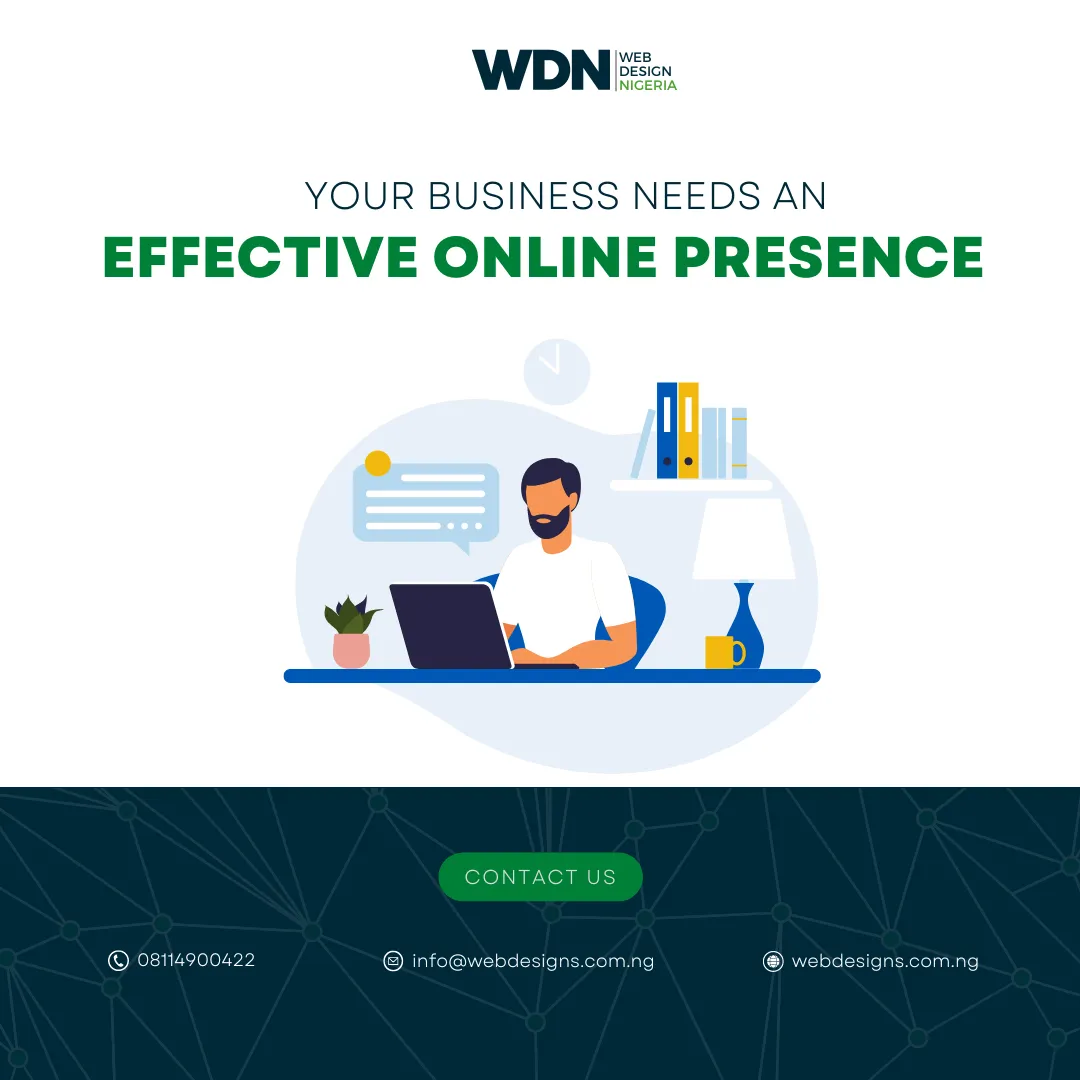 Planning to create a Learning Management System (LMS) for your education business in Nigeria Look no further than Web Design Nigeria. Our team comprises of professional web designers with a knack for creating cleanly coded and elegantly pleasing websites tailored to serve your prospects with a superb user experience and meet the unique needs of your business.
We understand what makes a great website; From mobile-ready design to Search Engine positioning (SEO), we can help you reach a wider audience and stand out in a crowded industry.
So why wait?
Contact us today at Web Design Nigeria to discuss your LMS web design project, and how we can help you achieve your online goals. Whether you're just getting started or you've been in business and looking for how to supercharge your online education business, our team has the skills and expertise to take your online business to newer heights.
Don't let your competitors get ahead of you – Call Web Design Nigeria today on 0811490422 and let's help you succeed online!