Following the entire COVID-19 era, the demand for remote jobs in Nigeria has gradually increased to compete with the current standards in other developed countries.
Aside from employees constantly looking for ways to make their work easier, remote jobs in recent times have been a great way for employers to cut back on overhead costs.
If you're someone with digital skills but looking to renter the workforce with much flexibility that allows for more family and personal time, then remote jobs are one of the surest options you have.
As a remote jobber, you can work from anywhere, even from the comfort of your home, this article has got you covered.
We will be exploring a list of some of the best remote job sites in the world right now, where you can source for reliable work-from-home jobs and some emphasis on the kind of jobs that are obtainable on these platforms.
13 Best Remote Jobs Sites in 2024
Remote.co
Remote.co is a well-known remote job board that helps companies find and hire remote employees from all over the world.
It has a large database of remote jobs in a variety of industries, including technology, customer service, marketing, sales, and more.
All you need do as a Job seeker is to search for jobs by keyword, location, industry, and other criteria.
Signed-up users can also create a profile to showcase their skills and experience to potential employers.
Nodesk
Nodesk pitches itself as the one-stop shop for information about remote work. It has a large database of remote jobs in a variety of industries, including technology, customer service, marketing, sales, and more.
Aside from the standard "find a job" section, the platform also features a robust directory of remote hiring companies allowing job seekers to be selective when looking for where to work. They can also create a profile to showcase their skills and experience to potential employers.
Well Found
Well Found, formerly AngelList Talent is a hot spot for people looking for remote jobs with tech startups, and any of the heavyweights in the remote jobs pool. They feature tech companies like Neuralink, Stripe, GitHub, Snowflake Computing, and more.
With over 130K remote and local startup jobs available, they're the top choice for anyone looking to get employed remotely.
The only downside to using this platform is that unlike other companies on the list, they offer a subscription package making it not a great idea for small startups on a tight budget.
JobPresso
Jobspresso is a remote job board that helps job seekers connect with innovative companies that are hiring remote workers. It has a database of over 100,000 candidates from around the world, and employers can post jobs for free.
Jobspresso also offers a variety of tools to help employers find and hire qualified candidates, including a job-matching algorithm, resume search, and interview scheduling.
It's a good option for job seekers looking for remote jobs in a variety of fields, including tech, design, marketing, sales, and support.
Remotive
Remotive, founded in 2019, is a leading remote job board with a global presence.
It exclusively features fully remote job opportunities, ensuring worldwide work flexibility.
The platform meticulously verifies the legitimacy of companies posting jobs, prioritizing job seekers' well-being. Even more, the platforms give you a range of productivity tools such as such as resume and cover letter builders, interview tips, and more.
Remotive is an invaluable platform for those seeking remote job positions across diverse job categories and industries.
JustRemote.co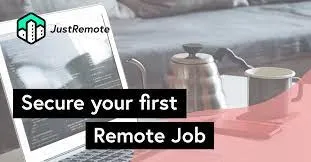 JustRemote.co has a similar layout to Remote.co; it's a remote job board where companies post about their vacancies, while potential employees apply.
Its database of remote jobs cuts across multiple industries including technology, customer service, marketing, sales, and more.
Job seekers can search for jobs by keyword, location, industry, and other criteria.
They also support the creation of profiles and portfolios for employees which companies with vacancies can get through even before posting about their vacancies.
Indeed
Indeed is a leading global all-purpose job board and career website, founded in 2004 and headquartered in Austin, Texas.
With over 68 million monthly users, it offers job seekers the ability to search for jobs by various criteria, create resumes, and access resources like career advice and salary data. You'll find both full-time and flexible positions on the site.
Employers can post job openings, search for candidates, and use branding tools.
Job seekers are allowed to use the platform for job sourcing for free, while employers pay for certain features. It's a valuable resource for both job seekers and employers worldwide.
FlexJobs
FlexJobs, established in 2007, specializes in remote, part-time, and flexible job listings.
It's a prominent platform for job seekers seeking flexibility. It features diverse job categories from global companies.
FlexJobs stands out by exclusively listing flexible jobs, vetting companies for legitimacy, and providing job seekers with resources like resume and cover letter builders.
It's a valuable resource for those seeking flexible employment, offering a wide job selection and essential tools and resources.
Authentic Jobs
Authentic Jobs, founded in 2010 and based in Austin, Texas, specializes in tech roles worldwide.
It stands out by vetting companies, ensuring legitimacy and good working conditions.
This job board fosters a community with tech events and forums for job seekers and employers to connect.
It also provides resources like resume builders and interview tips. Authentic Jobs is a valuable resource for tech job seekers, offering diverse listings and community engagement opportunities.
Cloudtask
Cloudtask is a B2B seller specializing in lead generation, sales, and customer support services.
They offer roles such as Account Executives, Customer Success, Customer Support, Sales Development, Business Development Representatives, and tech sales.
Cloudtask provides various opportunities and roles, making it an excellent career choice.
They offer remote jobs with salaries ranging from $1,000 to $100,000 per year.
To begin your journey with Cloudtask and find remote job opportunities, visit their website's remote job page.
Fill in your name and email to start applying for remote positions on their platform.
You will also be required to create a profile video to showcase your professional experience and expertise in the marketplace.
Once your video is reviewed and approved, you'll have the chance to be shortlisted for interviews before full profile approval.
Once you're good, you can then start competing for job offers on the platform.
Virtual Vocations
Virtual Vocations, founded in 2011, specializes in fully remote jobs and has grown to be a top choice for remote job seekers.
It ensures job listings are exclusively remote, vetting companies for legitimacy and quality work conditions.
Offering valuable resources like resume builders and interview tips, the platform is a comprehensive tool for remote job seekers.
It stands out as a reliable resource for finding diverse remote job opportunities worldwide.
Wordvice
Wordvice is offering mostly editorial positions. They focus mainly on offering editing and professional proofreading services as spelled out on their website and nomenclature.
Some of their clients are educational institutions such as research centers, universities, journals, and more.
If you are looking to enhance the quality and impact of any written documents; be it legal or business documents, they offer comprehensive service plans to accommodate any type of proofreading and editing solutions.
Based on what we see on their website, they have varying prices depending on the service you need.
However, the rates start from $0.023 to $0.048. The agency has an impressive track record with over 129,000 clients and an average satisfaction rating of 4.8 out of 5.
Since its inception, the agency has also edited a staggering 329,989,010 words, demonstrating its expertise and reliability.
You can join the team at Wordvice as a professional editor provided you have qualifying advanced degrees and have expertise in areas of scientific and academic writing with lots of proven experience in other required subject areas.
This is the only way they can at least ascertain to a good extent that gigs assigned to you will surely receive expert attention.
You can earn up to $25 per hour, which is not quite bad being an entry-level remote job.
Overall, Wordvice is a top editing and proofreading Service that only hires truly experienced hands, so it's important to have excellent communication skills, good written English skills, attention to detail, and strong proofreading and editing skills.
To get started with Wordvice you can visit their website and apply through the career page, provided you meet the rigorous requirements.
Anywhere Works
Anywhere Works offers diverse positions in IT-related services, with the potential to earn up to $13,000 per year.
They provide internship opportunities and are dedicated to helping people work from anywhere on the planet.
Their mission includes reducing the need for long commutes and minimizing pollution while offering productive and flexible tools to support your business growth
Conclusion
In a post-COVID-19 world, these platforms serve as valuable resources for those seeking remote employment in Nigeria. Whether you're looking for tech roles, flexible jobs, or fully remote positions, these platforms offer a wide range of options to meet your preferences and skills. It's essential to explore these platforms, create compelling profiles, and apply for relevant remote job opportunities to take advantage of the growing remote work trend in Nigeria.