You've heard so much about how people make money online. But you think it's so difficult or that you'll have to be a genius for that. That's not true. Everyone ready and willing can make money online.
The internet has provided many platforms and opportunities for you to render certain services and get paid in return. Since the country is not helping, there is a need to utilize the opportunities provided by the Internet properly.
What does it take to make money online in Nigeria?
All it takes to make money online are just a few things:
You must own a device that can access the internet, maybe a phone or laptop.
You must be able to read, write, and communicate.
You must have some skills or be ready to learn one.
You must be ready to work hard.
This article will provide you with legit businesses you can venture into and earn daily with little or no investment. Let me take you through;
10 legit online businesses that pay daily in Nigeria (without investment )
1. Freelancing
You can become an online freelancer. Freelancing helps you render certain services like content writing, web and graphics design, social media management, and so on to online users in need of it.
You can make cool cash without much stress or investment.  You can be a freelance writer or designer if you have the skill. The good thing about freelancing is that you can work for anybody from any place of your choice.
Pros
You can work from the comfort of your home or anywhere you want.
It requires no investment
It doesn't stop you from doing your first job.
It is Lucrative.
You are not subject to any boss. You only have to deliver the best service to your client. But not as an employee.
Pay less in taxes
Better work-life balance
Work from anywhere
Cons
You work when there is a client and that can mean unstable income due to the absence of a sure earning range. Sometimes you make a huge amount, but sometimes, the income drops. But it's okay because it's business, and what business does is actively seek for clients to increase their clientele.
To get more clients as a freelancer, there are certain websites where clients search for people who can help out with the services they need. You can register on such websites and get more clients. You can check out terawork.com, gigfied.com, Fiverr, Upwork, Toptal, LinkedIn, freelancer.com, guru, and lots more.
2. Dropshipping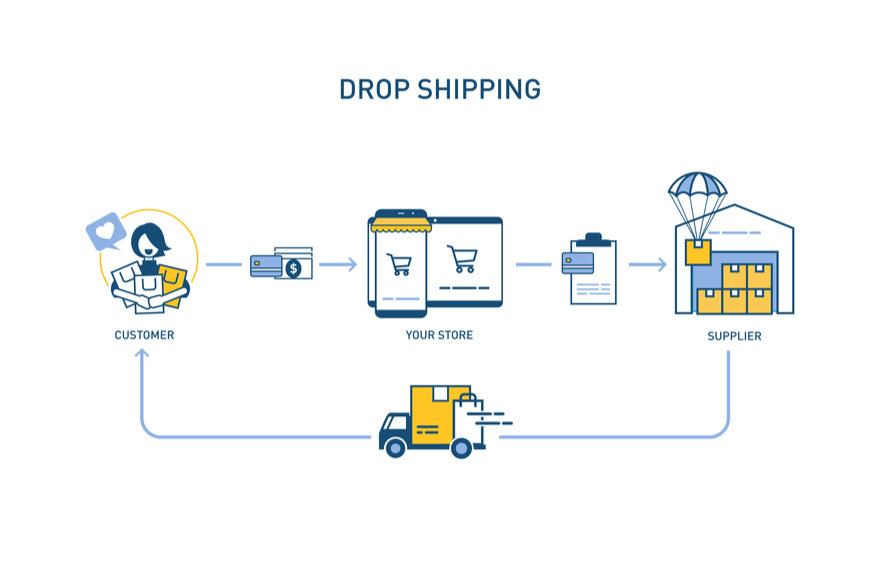 Selling other people's products through the concept of dropshipping is another way to earn daily in Nigeria. Most of my friends are into this online business because it's easy. And it requires nothing much to start. You may have to stop looking down on yourself. Explore your capabilities, and put your good marketing skills to work.
Dropshipping requires your marketing skills. Through your blog posts or social media platforms, you can sell different goods to people. But guess what? Your work ends when your client or buyer makes the payment for the goods. The whole delivery stress is not for you.
Steps to drop shipping
Through your good marketing skills, get a client to place an order for a particular product that you can access.
Get the order and money across to the manufacturer or whole seller whom you're marketing for.
Once the order is taken and the product delivered, you get paid.
Sometimes, all it takes is to get a higher price from your client and pay less to the supplier. For instance, if a client orders a pair of Crocs footwear at $15, but the wholesale price of the same footwear is $10, instantly, you've made a gain of $5.
Pros
It isn't stressful
A client's order has covered your starting capital.
Cons
You may be blamed for the mistakes of the supplier or manufacturing company via late delivery or not getting exactly what was ordered.
To make this business better, you have to liaise with well-trusted companies to avoid being scammed. There are many online shops such as Amazon, Jumia, Shopify, and other private shop owners you can work with.
You must also monitor your clients to avoid the trauma of "what I ordered vs what I got".
3. Blogging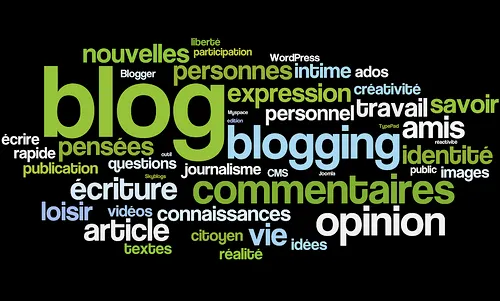 Do you have a passion for writing? Then what are you waiting for? Convert your passion into a money tool. Blogging in Nigeria is one of the ways of making money with little investment and hard work. You can start a business, fashion, or relationship blog.
Generally, to make things a lot easier for you, choose a niche you love so much that you won't be tired along the line. Blogging might not be a get-rich-quick business, but trust me, it is worth the hard work. We can support you on your blogging journey.
What does blogging require?
All you need to be a successful blogger is good writing skills. When you get your website and upload articles of great content to it. That way, you attract people to read your content on your website. When you have generated lots of traffic on your website, you can monetize your blog through Google AdSense, affiliate marketing, and others.
Pros
It requires little or sometimes, no investment.
It helps you live your passion while still making cash from it.
Helps to build rapport and communicate effectively with customers
Once your website is well developed, money keeps coming without work or much stress.
Cons
You don't start earning much at the beginning period. Your money from a blog grows with time and more hard work.
Blogging can be time-consuming
Delayed payoff in cases of monetization models such as Affiliate and displayed ads
Fresh idea is needed to keep the website in shape
4. Trading/Earning Cryptos
You do not have to kill yourself with strenuous jobs before you can earn some money. With good tech skills, you can make money online.
Nowadays, there is an opportunity for you to buy different cryptocurrencies ( coins ) and save up in your online wallet. But since we need online businesses with no investment.
You can save up airdrops. Airdrops are coins that have no value in the meantime but will soon have some value. All you need is to save up such airdrops in your wallet and trade them when they get value.
But if you have some more coins with value in your wallet, you can trade them through apps like Binance and add up.
Pros
You earn lots of money through Bitcoin
Cons
Airdrops may take a long time before it gets value
You need to be well-grounded before you can trade Bitcoin and make a profit
It is not a get-rich-quick business.
To Excell in this business, you must take out time to learn more about it. There are so many platforms that can give you all you need to know about it free of charge.
5. Virtual assistant
You can earn money online by helping people manage some of their affairs. Are you aware that so many people due to their numerous engagements are in search of virtual assistants?
They need helping hands in making some arrangements and handling some issues like managing their social media accounts, receiving and attending to their emails,  making travel plans, managing their calendar, and so many other things. All you need as a virtual assistant is to perform your work diligently and get paid.
There are increasing opportunities to work as a virtual assistant in Nigeria, A VA is someone who helps other people to perform their daily tasks online, tasks such as Posting content to social media pages like Facebook, Instagram, Twitter, and TikTok, Managing and growing a Pinterest account, managing a website or uploading eCommerce products to the website, writing and editing blog copies and lots more are tasks assigned to Virtual assistants.
To get a virtual assistant job that pays daily, you need to look for opportunities within your skill set. Do you know how to help small businesses handle their bookkeeping and inventory? Do you have a good knowledge of blogging and SEO? Can you create social media posts with Canva and share them on the social media pages of clients as marketing posts? Then there is a job for you. You just need to comb through the internet to find these opportunities.
6. Affiliate marketing
One of my best methods of making money Online- Affiliate marketing; is simply selling other people's products for a cut or commission. It may be synonymous with drop shipping which I  mentioned earlier, but affiliate marketing is way easier. So many online companies are looking for means to market their products.
Here's the deal with affiliate marketing platforms; For every person who buys a product through your referral link, you get a commission. That's cool. If you've been able to work on your website well enough that you command a lot of traffic and people buy products, imagine the amount of money you can make. So many big websites such as Amazon provide very reliant affiliate relationships. Why not check it out?
Pros
It is one of the best ways of making money online
No investment involved
It has been and will always be an online money tool.
Cons
There's a lot of competition, so you need more work to get more money.
7. Freelancing
There are many ways to make money online. You can use freelancing sites like Upwork or Fiverr to find gigs you can do for a few hours each day and make a few hundred dollars. The freelance business has been around for centuries, but it's never been more popular than it is today and it's never been easier to start one.
Freelancing is one of the best ways to make money online. There are many different skills that freelancers can offer, and some of them are in high demand.
Here are some examples of freelancing skills that are in high demand in Nigeria today are:
Content writing
Web design
Social media management
Graphic design
Digital Marketing
Web Positioning…and more.
For example, if you have taken the time to master how to use Canva to create simple designs for marketing, you can package a promotional offer for small businesses, by helping them to come up with great content plus superb design to promote their products on their social media pages.
Imagine you have 3 clients paying you NGN60K each to post daily on their social media pages for one month, that's an income of NGN180k per month using your freelancing skills.
There is no limit to how much you can earn, once you're confident about your skill and you can market them well to those who need them.
8.  Create and sell digital products
The internet is never full, and people are never tired of sourcing information. You can create and sell digital products. By this, I mean, you can:
Publish and sell ebooks
Create and sell documents
Make music and informative recordings and sell.
Create and sell podcasts, and so on.
Sell pictures, graphics, and images.
It may take some time to create these products but once done, you can market them on Amazon and earn. For every download of your product made, you get paid. There is no stress and not much investment. It's a good way to make cash.
You can continue to market, one ebook or course over and over again until you make millions, Imagine selling an ebook or template package to small businesses and can create proposals with a working template that sells for N3K per package, if you sell to 1000 persons in 100 days that's N3m earnings already from selling your knowledge and expertise.
However, the internet space is flooded with so many half-baked and poorly created ebooks and courses, I implore you to take due diligence in creating your content so that your readers can get value for money, it speaks a lot about your reputation and brand in future.
9. Vlogging
Many people in Nigeria don't have an idea of how lucrative starting a YouTube channel can be, I learn more from watching than reading, and I think the human brain retains more by seeing than just hearing. What I'm I saying? Making an online video can be of so much help to your supposed audience. It is necessary.
YouTube is a platform where you can post your videos. And because so many people value videos to blogs, you'll be listened to and get paid for every number of viewers you get.
You can also post on social media platforms and get paid when verified. It's easy. You should start making impacting videos on much as in blogging. Ensure that the videos you upload are clear enough to enable more viewers.
10. Online Tutoring
The online coaching industry is on the rise and it is projected to grow by 10% annually. This is a huge opportunity for anyone who would like to make money online daily.
The online coaching industry is booming and it's not just because people like to make money from home. The internet has made the world a much smaller place. People are more connected than ever before and they want to share their knowledge with the world.
There are many ways for someone to make money online daily, but coaching is one of the most popular ways.
11. Social Media Influencing
Social media influence has become a popular way for people to make money online. It is not just about getting paid for posting ads on social media, but also about building a following and creating content that people will want to follow.
The influencer marketing industry is now worth over $2 billion.
Social media is a powerful platform for businesses to reach out to their customers. It can be used to build a brand identity and create awareness about the company. You can use social media influencers to make money online by creating your own blog or website.
As with any other business, it is important for you to have a good strategy in order to get the best results from your social media marketing campaign.
It is always advisable that you start small and then build up slowly so that you do not lose momentum and lose interest too early on in the process.
12. Start your own eCommerce Business
An eCommerce business is a company that sells goods and services through the Internet. The company offers a platform for customers to buy products and services on the Internet. The company also provides a website for customers to view products and services, enter in their personal information, pay for their orders, and track the status of their orders.
How do you start an e-commerce business?- You can start an eCommerce business with your own website or use someone else's website to sell your products or services. You can also create your own online store on platforms like Shopify or WordPress. You will need to create a professional eCommerce online shop with pictures of all of your items, set up shipping rates, and offer customer service.
If you need help creating an online store, we are always at your service at Web Design Nigeria. Put a call through to one of our marketing experts to discuss your project.
13. List on property websites
Real Estate is a very cool business that lets you be an online agent for people looking to sell and buy properties. There are so many people in need of properties such as houses, land, and other assets. You can list any property around you that needs a buyer on the internet.
Some websites like property 24.com, hut bay, Propertypro. ng, castles Nigeria are Nigerian websites where properties are listed. Once the property is sold, you get your percentage in addition to your agent fee.
Successful realtors know that they need to be online in order to succeed. They need to be present on the internet and social media, blogging and marketing their properties. They create their own websites and their social media pages and market every day strategically.
There are many ways that a realtor can make money online daily. One way is by doing affiliate marketing where they promote products or services in exchange for a commission or fee. Another way is by promoting their own services such as listing homes for sale or managing rental properties.
14. Online surveys/ app testing
It might not be a great profit-money business, but it can add some extra cash to your purse. As it stands today, so many companies need people who will help access their new products and give feedback on how efficient it is.
In online surveys and app testing, you'll answer a few questions and carry out some activities to test the new products. In return, the producers, pay some amount of money depending on how many products you tested.
Bottom line
I hope you traveled down the lane with me. And you've been able to see all the many opportunities out there waiting for you. If you're ready to start making money online, pick up your tools and get to work.