What are some high-income skills you should consider learning in the New Year? High-Income skills are mostly in-demand and have high market value. In today's competitive world, the advent of technology is continually disrupting and changing how things are done in almost every sector and industry. To stay relevant and achieve success, it is important to invest a lot of time to learn these skills.
A few examples of these high-income skills include; coding and programming, business finance and entrepreneurship, data science, psychology, automation engineering, and marketing. These skills and many more in the same group are generally in high demand in the workforce.
The idea of this article is to point you to 14 High-Income skills that anyone can consider learning for better income, job, and career opportunities in 2023.
Cyber Security
Cyber security is a broad term that encompasses the protection of an organization and its data from cyber threats. It has to do with the prevention, detection, response, or recovery of interconnected systems such as software and hardware from all forms of cyber threats.
Cyber security is not limited to computer systems; it also includes protecting electronic devices such as mobile phones and tablets. Small business owners, Individuals, and corporations are in dire need of cybersecurity experts and solutions to protect their data infrastructures against unauthorized access to their systems.
Cybersecurity is a serious concern for businesses and organizations around the world. It has become a hot topic in recent years due to the rise of cybercrime, data breaches, and hacking attacks on online services. The number of reported cases of cybersecurity attacks has increased significantly over the last decade.
A data breach can mean a lot of loss for any business of any size, you can tell from the recent case of Canva when their database was announced to have been compromised on May 24th, 2022, and data including email, passwords, and other details of over 139 million users on the platform was hacked.
The surge in demand for cyber security experts is due to the fact that more people and businesses all across the world are continually embracing more tech solutions in their professional and personal lives.
Cybersecurity is one of the most lucrative high-income skills today. With the increase in cyber-attacks and data leaks, there is an increasing demand for cybersecurity experts and solutions.
Programming and coding
Programmers are next on our list of high-in-demand skills to learn in 2023. Although, the US Bureau of Labor Statistics maintains that there will be up to a 10 percent decline in the number of programmers from 2021 to 2031 (due to reasons that some will transition from the career to another industry) that does not sideline programming has been one of the in-demand skills.
Programming is a professional career and will be more competitive and only programmers that are experienced and good with their craft will rule the industry.
Businesses and organizations of all sizes are looking up to programmers to help make their ideas come to life. These skill sets will help them build software and hardware that can be integrated into their products or services. Programmers with a background in business, marketing, economics, psychology, law, or other disciplines will be opened up to a wide range of leadership opportunities in the future.
Another reason you should learn programming is this; it can help you make your own dreams and ideas come to life, hiring a web developer or programmer to build your next software or app will cost thousands of bucks if you are skilled in coding, you can easily create your own solutions and launch your business on a lean budget.
Web design and Development
Another high-income skill you can learn is Web development and design, it entails the processes that makes up the planning, storyboarding, crafting, and implementing different design aspects such as the user interface, website architecture and the overall visual imagery of the website.
More than just looking great, the second group of people (web developers) works with the designers to make sure that a website that looks good should also function well.
Web design caters for all things that have to do with the aesthetics (look and feel) of the website while developers mastermind the code-base that runs the entire web smoothly. These two groups are sometimes referred to as Frontend web developers and backend web developers respectively.
But most times, web design is used as an umbrella term for both skills.
Web design and development can be very lucrative, and it's one of the fastest-growing skills in the tech industry today, recent statistics by Forbes Magazines, depicts that before you finish reading a 300 words article, over 200 websites around the world would have been created, which explains why today we have over 1.2 billion websites already.
The above web design stats buttress the fact that the service of web designers and developers is increasingly needed as more people are looking to have a digital footprint for themselves or their businesses.
SEO
SEO is complementary skill to web design; it has to do with the process of doing an all-rounded optimization to make sure the website is properly positioned on search engines. It is a broad acronym that means Search Engine Optimization and it is often used to describe different strategies, and techniques for web optimization.
The primary goal of SEO is to help small business websites compete effectively and attract organic traffic from search engines such as Google, Bing, and Yahoo! This will help the business to increase its visibility in the search results pages and further create more awareness that can lead to some serious lead generation and conversion for the business.
SEO is one of the most sought-after skills in the online business world, and the demand for SEO professionals has been on the increase exponentially in the last few years, and it is estimated that by 2023 there will be a shortage of over 900,000 SEO specialists.
To become an SEO specialist, you must be ready to learn by following real-world experts and also do some personal experiments to validate your SEO principles. Opportunities abound for those who have this skill; you can work as a freelancer, work with an agency or company or go ahead to start your own digital marketing agency.
Copywriting and Content Strategy
Copywriters and content strategists perform distinct but related roles that work together to help create an effective marketing campaign.
A copywriter is solely responsible for writing the content of the campaign, while a content strategist is responsible for creating and masterminding the whole strategy behind it.
Copywriters are very creative people who use their writing skills to make the audience feel something specific. Content strategists have now taken over this role by taking into account research, analytics, and data-driven decisions when creating campaigns.
The point is, copywriters and content strategists are high income skills that can generate a decent income in Nigeria for anyone who have the skill. They are in demand, but they also have the highest attrition rates.
Copywriting is a skill that is often overlooked these days because of the lack of demand for it. However, it is still a high-income skill that has been proven to be in demand. The same can be said about content strategists who are also in high demand but have a low attrition rate.
Public Speaking
Public speaking is an essential skill that every content marketer must seek to have. It is the art of persuading and convincing people to take action, to get this skill, a lot of practice is required especially for people who are new to the art.
Public speaking is a high-income skill and it is always in demand. It is a skill that can be taught and learned, but it takes time and effort to improve. Public speaking skills are needed in many industries, including healthcare, education, business, law enforcement, and politics.
The ability to make a succinct presentation or speech on any given topic is needed for success in these fields.
The demand for public speakers will only increase with time as the world becomes more connected through social media and the internet.
Sales Closing and Digital Marketing
Digital marketers and sales closers are two different roles. Digital marketers are responsible for building a digital presence for the company or brand, while sales closers are responsible for closing the sale.
Digital marketers and sales closers both play an important role in the company's success. Digital marketers create content that is informative, entertaining, and engaging to increase brand awareness and drive traffic to the website. Sales closers help make sure that the customer has all of their questions answered before they buy.
Explainer videos can be used by both digital marketers and sales closers as a tool to communicate their message to their target audience.
The demand for sales and marketing professionals is ever-increasing. With the advent of technology, there are increasing opportunities for sales and marketing professionals to use their skills in a more efficient way.
High-Income skills are becoming more and more valuable in the workforce. The demand for these skills is steadily increasing because they are a key factor in reaching your target audience and achieving your revenue goals.
The High-Income skill sector is projected to grow at an annual rate of 22% by 2025, according to the US Bureau of Labor Statistics.
Podcasting
Podcasting is a form of audio broadcasting, but distributed over the Internet. It can be described as audio content served on a regular schedule and which can be downloaded or streamed from the Internet.
Podcasts are becoming increasingly popular owing to the fact that they have become a source of entertainment, news, and education for many people.
The rise of podcasts is due to their ease of use and wide availability. Podcasting has also been used as an effective marketing tool for businesses since it's easier to produce than other forms of marketing such as television ads or billboards.
Your listeners can subscribe to your podcasts and listen to them through web browsers, mobile apps, or in an audio player, that way you can grow your audience base, influence them for brands that you work with, or to follow you on other channels.
Podcasting is becoming a popular high-income skill due to the increasing number of people who are looking for ways to make money online. If you have a podcast, you can monetize it by doing sponsorships and advertising. This can help you earn money from your podcast without having to rely on AdSense or other methods that require too much time and effort.
There are many different types of podcasts out there but most fall into one of four categories: talk shows, news, comedy, and informational. Depending on the niche of your podcast, it can be difficult to figure out which types of sponsors you can attract.
Online Tutoring
Online tutoring is a service-based skill that helps students to learn from the comfort of their homes (virtually). It is a great opportunity for students to improve their knowledge base about a particular subject or get ahead in their education.
Online tutoring can be used in a variety of ways, such as online homework help, virtual training, webinars and online tests. Online tutors are mostly experts in one specific topic or skill sets.
Online tutoring has many benefits for both the student and the teacher/tutor, which includes convenience, cost-effectiveness, flexibility, and more time for other activities like family life and work.
A study conducted by the National Center for Education Statistics found that students who used online tutoring were "significantly more likely to report improvement" in their academic performance than those who did not use online tutoring, even though the difference was small.
The benefits of online tutoring include convenience, cost-effectiveness, and a potential increase in time spent on other important activities like family life and work.
Lead Generation & Nurturing
Lead generation is a skill that is used to generate leads for sales. It is a form of marketing strategy that has been in use for decades and continues to be the most effective and efficient way to drive revenue.
Generating leads is done using various forms of media, such as email, websites, social media, and other digital channels, to attract attention to your offers, products or services with the hope to covert the prospects to a customer.
Lead generation skills is one of the top lucrative skills anyone can learn today, in a world where social media is opening up limitless opportunities, people who can get as much as possible eye balls on their business every day leveraging the powers of content and digital marketing can build a wealth empire from this green digital marketing space.
Email Marketing
Email marketing is the best way to reach out to your audience and promote your brand. It is a powerful tool that can help you connect with your audience and build a stronger relationship.
The most important thing about email marketing is to be able to create content that will resonate with your audience. This means that you need to know how they think and what they want before you start writing.
This skill will help you understand what your audience wants from you, while also giving you the ability to create content that will make them want more of what you have.
UI/UX Design
UI/UX design is the process of designing interactive systems and websites with a focus on aesthetics. It is a creative process that involves finding the balance between usability, which is the ease of use, and visual appeal.
Data Analystics
Data analytics is a high-income skill that has been in demand in recent years. Data analytics is an umbrella term for the various ways of analyzing data.
It includes data mining, predictive analytics, and big data analysis. These methods provide insights into the past, present, and future trends of a company. The insights are then used to make decisions about what to do next and how to optimize this process for maximum performance and growth.
There are many ways to learn data analytics, but the most effective way is through hands-on experience. You can also learn it through online courses and books. For beginners, there are a few free online courses available on Coursera or Udemy that you can try out.
Graphic Design and Branding
Graphic design is the process of planning, producing, and/or delivering creative solutions to problems using a combination of art, design, and technology.
The most commonly used graphic design skills are typography, illustration, photography, and web design. Graphic designers are also involved in other areas such as packaging design or corporate identity.
Graphic designers often work with brands to create logos, advertisements, and packaging for products or services. They may also specialize in a particular area of graphic design such as book cover designs or magazine layouts.
Video Creation/Editing
Video creation is the process of recording, capturing, or creating a moving image digitally by using a camera, computer software or hardware. Video editing is the process of preparing a video or audio sequence for distribution and exhibition.
The skills needed to create videos are different than those needed to edit them. Video creators need to be able to take raw footage and use software to assemble it into an aesthetically pleasing piece of content. Video editors need to be able to use software such as Adobe Premiere Pro or Final Cut Pro X in order to assemble footage into a cohesive finished product.
Affiliate Marketing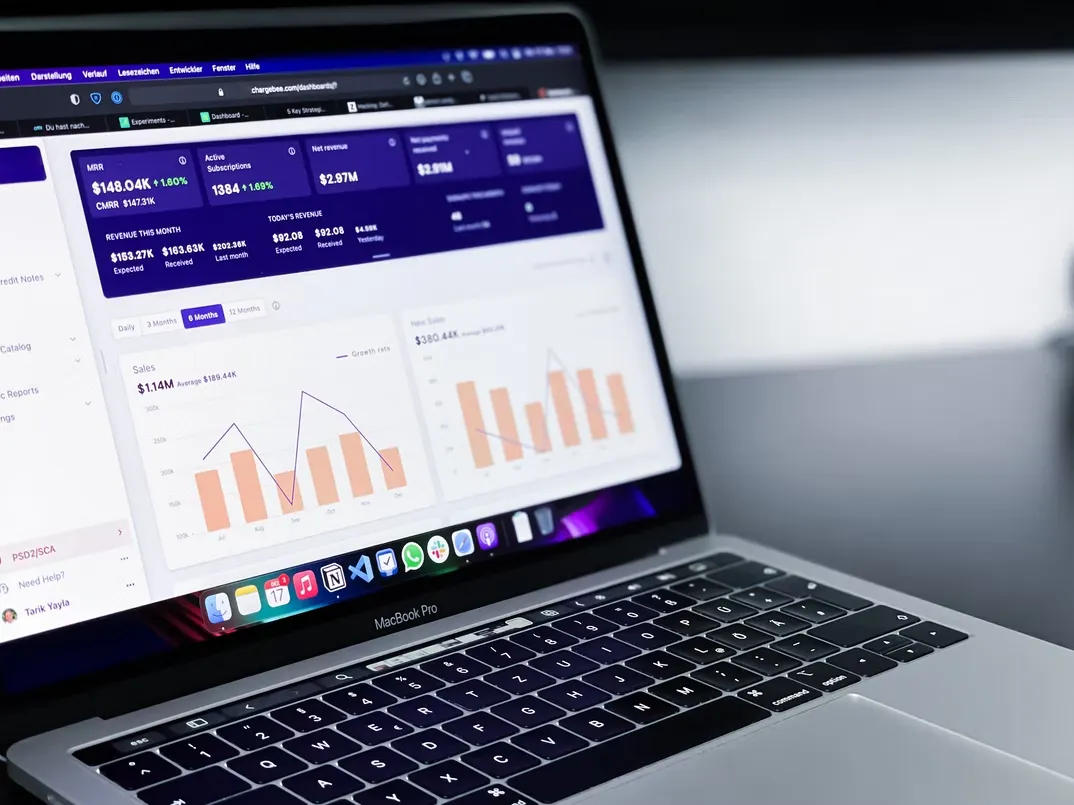 Affiliate marketing is a type of marketing that involves one party, the affiliate marketer, providing products or services to another party, the affiliate marketer's customer.
Affiliate marketing is a great way for small businesses to enter the market and make money. It can also be a good way for those who already have an established business but don't want to spend too much on advertising.
Affiliate marketing is a business model where the merchant pays the affiliate a commission for each new customer they refer to the merchant's website.
Affiliate marketing is a lucrative business model, but it requires skills and knowledge that many people don't have. If you are an affiliate marketer, you can hire writing and virtual assistants to create content ideas for your website and do some other basic tasks so you can reduce the workload on yourself.
Knowledge Selling
Knowledge Selling skill is a specific type of sales that involves selling information online. It has been around for decades and has seen a lot of changes in the past few years. The knowledge selling skill is all about providing value to your customers by creating or sharing information that they need using different models such as subscriptions, ebook sales on Amazon KDP, selar.co. You can also create your courses using software such as teachable or WordPress LMS solutions.
Photography
Photography skill is a skill that allows you to take better photographs. It's the ability to use your camera in a way that will yield the best results. It's also important to note that photography isn't just about taking good pictures, but also about creating an image or capturing a moment in time.
Photography is a high-income profession. It is a good income for those who are interested in photography and can work their way up the ladder.
Photography is a high-income profession that has been around since the days of cavemen. Not only do photographers get to see their work published in magazines, but they also earn an average salary of $60,000 per year.
The scope of photography is wide and it ranges from taking portraits to shooting weddings to capturing nature.
Blogging
Blogging is a skill that can be learned and improved with practice. The best way to improve your blogging skills is by reading blogs that are similar to yours and trying to learn from how they tailor their content to their audience, especially if they are your top competitors.
There are different ways you can improve your blogging skills, such as by reading blogs similar to yours and trying to emulate their content.
Blogging is a high-income skill. It can be used as a way to earn money by writing about any topic. Adam Enfroy made over a $100k from his blog in just one year.
Blogging is not easy and requires a lot of time, effort, and creativity. However, it can be lucrative if you have the right skill set and content to share with your audience.
Blogging is useful not just for intending bloggers for also for small businesses looking to expand their reach online. It's important for online businesses that all the freest methods to attract potential customers and clients to their business over time.
To become a prolific blogger, One of the most common ways is by starting with one blog and then adding more blogs over time. Another way is by starting out with one blog and learning all the tricks of growing a successful blog.
Also, let me remind you that Bluehost, Namecheap, Hostinger and Interserver are 4 of the best hosting providers to start your blogging in Journey in 2023 according to 8 Million blogging experts across the globe.
---
Need a Professional Website or Blog for your business? Speak to one of our professionals today on 08114900422.