In a world where the internet connects us all, there's a question begging for answers amongst people who mainly depend on their smartphones to connect to the rest of the world on a daily basis. They're curious to find out the true possibilities of creating a website on their phone, hence they're asking online "How can I create a website with my Smartphone?"
Well, this is a clarity post to help solve this puzzle and unravel the possibilities of creating a professional website on phone.
In the growing world of tech, there's nothing impossible, which simply means even if the experience of using your smartphone to create a website is not as smooth as you expect it to be, you can be sure that in few months to years to come, that imagination of yours will be birthed in a system that makes the whole idea very seamless and straightforward.
Hence, it will be baseless to posit that you can't create a website using your Phone, since most platforms and web building software are adopting responsiveness to develop their platforms.
But what about ease of handling…
The only issue is the ease of handling, you will be more productive trying to build a professional website on a PC compared to doing it on a phone. I can't just imagine how the user experience will be trying to develop a full-fledged website on a Smartphone, the major limitation has nothing to do with how powerful the specs of your mobile devices are, the limitations are in the confined size of your device screens.
If you need something out of the box in terms of website creation, making a fully functional and of standard quality website especially for businesses purposes, then you need at least a PC to undertake the process, get the website up and running and may be switch back to your mobile phone to manage the website.
Hire Web Developer
Better still, you can hire a web design agency like ours to develop and design your website, once your website goes live, you will have access to manage your website from your mobile phone using a simple mobile app.
Most of our ecommerce clients manage their online shops entirely from their mobile phone and they love the easiness that comes with that.
But in a case, you'd still like to go experimental and try your hands on something, here are some web apps and platforms that you can use to create a website on your phone.
However, pls understand that the type of website you'd make with this web apps and platforms may not really be all-encompassing like the standard website we make for our clients at Web design Nigeria.
But you can use them to have an idea of how the platform works for simple website creation purposes.
Apps to create website on your smartphone
GoDaddy's website builder
GoDaddy's web builder is accessible via their main site, it offers numerous editable themes with previews of both mobile and desktop versions.
While it is not highly customizable or optimized for mobile, it's relatively simple to customize your site's appearance with adjustments.
Each element is easily editable for making changes to style, creating additional sections on pages, adding a top menu bar and more.
You can also incorporate a basic blog feature for content updates right on a standalone page.
WordPress
WordPress comes in two, the most popular one being the open-source version downloadable at WordPress.org.
It's baseless to argue if you can set up the open-source version using your smartphone. However, please note that the process may be more challenging on a smaller screen device like your smartphone compared to when you use a PC.
You're more productive installing and setting up a WordPress website using a computer than on a small screen device.
The WordPress ecosystem generally has proven to be the king among website building platforms.
It's the ideal pick for sites that need regularly updated content, like blogs and business websites.
There's this hot trend of visibility through content marketing, WordPress is efficiently built to cater for all your visibility needs and that explains why over 810 million websites across the globe are built using this nifty website builder software.
WordPress. com
The second version of WordPress is the hosted or managed version, available via WordPress.com.
You can create a free account and set up a blog in couple of clicks right from your mobile device.
You're given a subdomain name like yourname.wordpress.com where people can locate your blog online.
But the issue is, the URL is not peculiar to you, you want something that solely has your branding and that's where the open-source version discussed earlier comes in.
But if all you need is to just prove a point, yea, you can move right on to WordPress.com to instantly set up a blog site that is WordPress branded.
Weebly
Weebly is another website builder that you can use to create websites from your smartphone and this is made possible via its mobile editor accessible through a downloadable app from App or Google Play Store.
Making offline web editing a reality for its users. You can literally edit your website on the app, offline and have it published when next you come online.
Weebly offers free service for basic websites, while selling products mandates a monthly payment.
Blogspot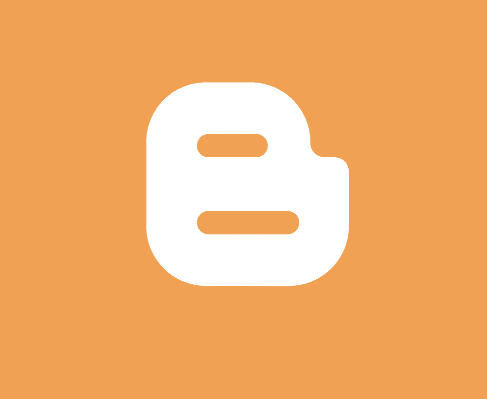 Users on Android make use of the Blogspot mobile app available via the play store to post, edit, save, and view blog content.
If you own Android device chances are that you already have a Google account.
To create your blogger blog site, simply download the blogger mobile app, log on with your existing mobile account on the downloaded BlogSpot app to set things up.
The app is compatible with Android 5.0 and above. The Blogger dashboard on the web facilitates is needed if you need to access advance settings, make custom editing to your blogger's XML template, making adjustments such as layout changes, and stat checks, colors and styles are better done on the PC.
Also See our post on how to create a website on Google site.
---
Reliable Website Design Service in Nigeria
We are your reliable partner capable of revitalizing your business' online presence. Let's help you unlock the power of aesthetics and structural enhancements to elevate your website's positioning on search engine. We understand visibility and competitiveness is key to ranking better for your primary keywords and we are sure to carefully map out the best strategy tailored for your business growth.
We will also create simple but converting funnels to help you interface with your prospects from time to time until they are converted to repeated customers. Take the leap today towards achieving the digital success that your brand craves.
Contact us today for a lasting redesign effort that will leave your competitors in dust! Call/WhatsApp 08114900422 or use the contact form on our page to get started.