The best online payment gateways in Nigeria depend on the type of business you want to start and the type of customer you will want to target.
What is a Payment Gateway?
A payment gateway is a service that facilitates the transfer of payments between a business and its customers via credit cards.
A payment gateway is an online company that handles the processing of credit card transactions. When someone makes a purchase, they will be redirected to the payment gateway's website where they will enter their personal and credit card information.
After this information is verified, it will then be sent back to the business's website and the transaction will be completed. Payment gateways can range from companies like Visa or Mastercard to independent providers.
Payment gateways process credit card transactions for both e-commerce websites as well as brick-and-mortar stores that use terminals with magnetic strips or chip readers to complete transactions offline. They also work closely with financial institutions such as banks or credit card providers to facilitate the smooth exchange of merchants-buyer transactions.
Why do consumers prefer to pay for goods online?
The simple answer is – CONVENIENCE.
With the advancement of technology, many e-commerce companies have started to use credit or debit cards for payments.
The advantage of this payment method is that it is simple, fast, and convenient. However, a lot of people prefer cash because they think that cards will not make them feel connected to their purchases.
The number one reason why people pay with a card instead of cash is convenience. People do not need to carry cash around anymore and they can leave their wallets at home when they are going out on the town or traveling overseas.
The logic in Increased Online Sellers and Buyers
We have seen a significant increase in the number of online shoppers and sellers across the globe in recent times. This is because of the convenience factors that come with online shopping.
Online shoppers are increasingly using their smartphones to buy goods and services on their mobile phones, as it is easier, more convenient, and saves them time.
The popularity of e-commerce sites has increased due to the ease of finding items, buying items securely with multiple payment options, and receiving orders quickly.
Importance of Online Payment Gateway for Businesses
Provides a secure and easy way to store your customer's credit card information
Processes low-priced transactions in seconds with no hassles.
Easy to set up for your business
Streamlines payment and reception of payments
Lightning fast, no more waiting for a long time to check out or pay.
Quick and efficient – easy to set up.
Business-friendly
Here are the best payment gateway providers in Nigeria.
Rave by Flutterwave
Rave is a new payment solution that was launched by Flutterwave. It enables users to buy products and pay for services at any location in the world without the need for a bank account or a physical card.
Rave is not just an app. It is more like an operating system that can run on any device and enables users to spend money with their phone, tablet or laptop.
The Rave wallet also has a geolocation feature that allows users to find merchants anywhere in the world that accept Rave payments and has an integrated mapping feature so people don't have to worry about getting lost when they travel either.
The setup is free and local transaction is charged at 1.4% and International Transactions at 3.8% commission.
Paystack
Paystack is a leading international payments company that offers a comprehensive suite of payment solutions for the retail and e-commerce industries. It provides merchants with payment gateways, including credit card processing, point of sale, mobile payments, gift cards and loyalty programs. Local transaction commission is set at 1.5% + ₦100 (The ₦100 a small fee is waived for transactions less than ₦2500). International Transactions is set at 3.9% + ₦100
Interswitch Webpay
Interswitch Webpay is one of Nigeria's and Africa's biggest online payment gateways. It provides a reliable, fast, and secure solution for accepting credit card payments over the internet.
Interswitch Webpay has been operating for years now and they continue to grow with time. They are the preferred payment gateway in Nigeria for all kinds of e-commerce platforms.
Your customers can pay with a variety of cards. This is an important concern for Nigerian customers as it may cause some to leave your store or refuse to make the purchase.
When it comes to user experience and a nice interface, Interswitch can be the ideal solution. The company has an appealing UI that is both sleek and modern – as well as easier to navigate.
Vogue Pay
Vogue Pay is a company that has taken payment processing to the next level by combining both credit card and cash transactions in one.
The application process is very simple and can be done in just a few steps. It only takes four minutes to complete the whole process. The user can either use their debit card or cash for payment which then gets converted into digital money.
Vogue Pay offers a lot of benefits to its customers as well as merchants with this new tech solution.
For one, it's more convenient than carrying cash around because there is no need for change when paying with Vogue Pay. Second, the customer can get their receipt and digital money at the same time once they finish making their purchase with Vogue Pay.
GTPay
GTPay is a secure internet payment gateway developed by GTBank to facilitate payments online using debit and credit cards. It was set up as a platform that allows merchants to process transactions, while customers are able to make payments for goods and services without the need for a card.
Merchants can use GTPay's API through their website, and customers can use the GTPay mobile app or website to make payments. The service has been made available in Nigerian Naira (NGN) and the United States Dollar (USD), with plans of adding support for other currencies in the future.
PayU
PayU is a leading online payment platform that has up to 400 local payment methods and 50 emerging markets. The company offers both online and mobile solutions that cover all types of payments, including eCommerce, online banking, mobile banking, etc. It also provides easy-to-use services for merchants who want to accept digital payments for their products or services.
Remita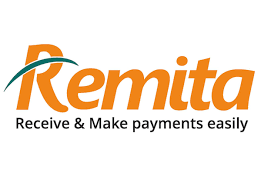 Remita.net is a reliable remittance company that has been in the industry for quite a while now. They make sure to deliver accurate and timely remittances to their customers, whether it's a business or an individual.
Remita is one of the largest international money transfer companies in Nigeria as it is mostly used by State agencies.
Dusupay
Dusupay is an African Payment provider which provides incredibly secure, efficient & quick infrastructure for businesses to use.
They've been trusted by hundreds of multi-million dollar companies with B2B customers for a long time. They can save a lot of time & effort too!
This payment gateway is free to set up, supporting merchants with up to 5,000 customers. They also have the option of being able to accept Visa, Mastercard & Verve for their users.
DusuPay is a payment gateway that offers one-time and recurring payments to merchants. One-time payment processing is similar to the traditional gateway. However, recurring payments are processed with this company's own technology.
Stripe
The Stripe payment gateway is an API from Stripe, a company that builds tools for developers, which allows payment processing on the internet. When businesses make a purchase from a customer online, they use this payment gateway to process the credit card transactions.
The Stripe payment gateway is a solution that has many benefits. It provides a secure and easy way for businesses to start accepting payments online. The 2 key benefits of using this system are that it's easy and it's very fast. In addition to these two benefits, it also has 99% chargeback protection which means you can accept credit card payments with little to no risk of being rejected by your customers.
PayPal
PayPal's payment gateway has been helping businesses process payments since its launch in 1998. The credit card company has created an impressive collection of tools that are used by companies to reach their customers. Their platform is easy to use and integrates with various other platforms.
PayPal payment gateway offers many features for credit cards, debit cards, and e-wallets. It also supports customizable metadata, multiple transaction types, and the ability to create invoices for their transactions in order to make it easy for merchants to process payments.
The PayPal payment gateway is used in a wide variety of industries including hospitality, retail, travel agencies, associations, etc. It can be used by both small-scale businesses as well as large-scale corporations that are processing billions of dollars per year in transactions.
Opay
Opay payment gateway is the latest payment gateway in Nigeria for developers to accept payments on their websites or apps. The platform offers various features, including fraud prevention, two-factor authentication, automatic chargeback prevention, HIPAA compliance and more.
Opay is not limited to just an e-commerce gateway but also offers support for different types of businesses like restaurants, digital agencies and online retailers.
The Checkout payment solution is a convenient alternative to traditional card or cash payments. Your customers will find it easy and quick to use this payment option on your website, app, or even retailer stand. Some interesting features are QR Payment and more.
FInally…
It is important to pick the right payment gateway for your business. We just gave you a simplified list of the best payment gateways in Nigeria. There are many companies that are recently into online payments. But they all have their own features and drawbacks.
When picking a payment gateway, you should consider some factors like; flexibility in payment options, security, transaction fees, popularity among merchants and basic features such as mobile payments or recurring payments.